A week ago in this space, RPA Today detailed some of the ways companies were making free RPA technology available to companies struggling with declining sales, declining productivity, a home-bound workforce and survival itself.
Since then, the number of reported Covid-19 cases in the U.S. has surged from around 50,000 to nearly 165,000 (at publication time). With a peak in the U.S. potentially weeks in the future, access to this technology to increase productivity in a time when most companies simply have to make do with less is more important than ever.
Very few non-government entities are positioned to help businesses with plans for life after the pandemic. Even fewer can help them through the crisis itself. Companies with expertise and technology in the automation space, however, continue to make their offerings available to affected industries for free during a time of international emergency.
While there are programs available for various verticals, the burden of Covid-19 response has fallen disproportionately on health care and government. Many of the offerings are aimed at these verticals, on which RPA has focused almost since its inception.
International Effort
UiPath made international announcements last week in both sectors, offering pro bono assistance that will free essential human personnel for assignment to more vital tasks. First, the company partnered with an Irish hospital, developing RPA bots for the Infection Prevention and Control (IPC) Department at Mater Misericordiae University Hospital in Dublin. IPC nurses who have administrative responsibilities relating to testing can instead focus on patients as the hospital becomes more crowded with Covid-19 patients.
---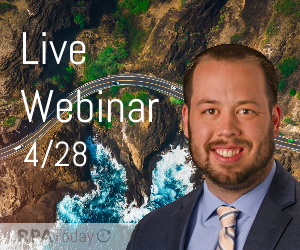 ---
"Given that IPC nurses spend close to 30 percent of their day with administrative tasks, for the past few months I have been looking at ways to make software robots part of our daily jobs," said Jincy Jerry, assistant director of Nursing, Infection Prevention and Control at MMUH. "With the Covid-19 pandemic unfolding now, it is crucial that all frontline staff are freed up as much as possible to spend time with patients and deal with this outbreak, rather than being in front of computers."
UiPath is also providing free licenses for hospitals and other public sector organizations in Romania, where the company has its roots. Any public institution in the country that is helping manage the effects of the crisis is also eligible to take advantage of the offer.
Another effort starting overseas that could benefit U.S. health care companies was initiated by Kryon Systems in Israel. The company developed a process for Maccabi Healthcare Services to integrate Covid-19 testing and reporting with the Israeli Ministry of Health. Maccabi is an HMO based in Israel with more than 2 million members.
"Healthcare professionals are risking their lives to help save ours," said Harel Tayeb, CEO of Kryon. "It is our responsibility to help overcome this pandemic. Creating processes that ensure every test, chart, and patient status is shared between test centers is an important step in streamlining their efforts."
Kryon said it will make the process available to any healthcare service or government organization free of charge.
Tech Pros Step Up for Locals
RPA is part of a volunteer initiative trying to match technology providers with state and local governments in the U.S. that need assistance managing pandemic response. The U.S. Digital Response for Covid-19 is a platform started by three former U.S. Deputy CTOs and a former Facebook exec gathering volunteers to help with technical assistance for overwhelmed state and municipal governments.
The site organizers vet volunteer companies and the platform matches them where they are needed most. One RPA company that has volunteered its services to the project is Nintex, a Seattle-area firm. It has volunteered its expertise including building out online forms, supporting remote workers, and streamlining Covid-19 reporting.